Stimulus Funding Helps Future-Forward Teaching and Learning Take Shape in Colleges and Universities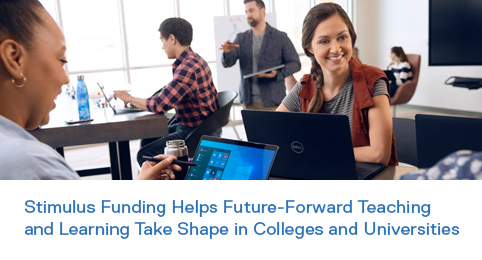 Higher Education institutions across the U.S. are taking stock of lessons learned during the pandemic, working to regain financial footing, and planning for the future. Federal stimulus funding can help close funding gaps and turn pandemic lessons learned into new or enhanced instructional models that enable flexible, personalized, and equitable learning experiences, whether students are participating in person, online, or in a blended model.
What's next as universities re-open in the fall? How are leaders prioritizing funding, and what's needed to continue on the modernization path?
View the brief to learn more.
*All fields are required.
MeriTalk's sponsors support efforts to share ideas and best practices. By viewing this resource, I give consent to MeriTalk to share my contact information with our underwriter, who may send me information on solutions in the future. Any information I supply is subject to MeriTalk's privacy policy.