SLG At Your Service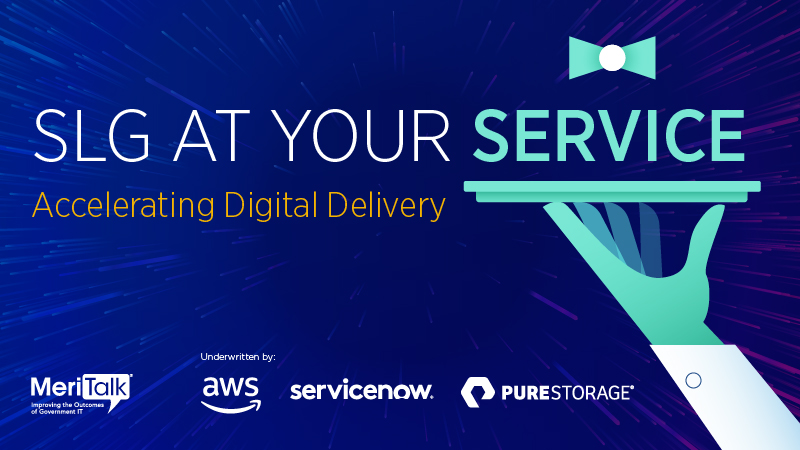 The COVID-19 pandemic exposed the fragility of critical government service delivery systems and the aging technology behind them. Only 34 percent of SLG leaders were very satisfied with their organization's ability to meet citizens' digital service needs during the pandemic.
After years of discussion around smarter government service delivery, how can SLG leaders use this moment to make concrete progress toward more effective and efficient citizen-centric experiences? What investments are moving digital delivery forward, and what challenges remain?
MeriTalk has the answers from 200 state and local government IT and program managers.
Resources
Keeping Digital Adoption Moving Forward
Efficient, High-performing Storage as a Service for Government Agencies
View the report to learn more.
*All fields are required.